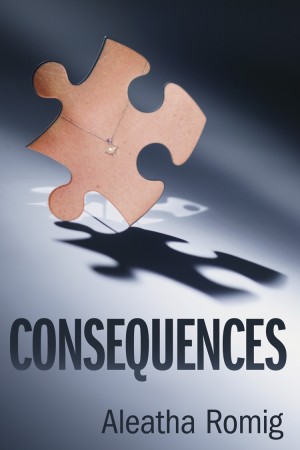 Consequences
by
Aleatha Romig
Series:
Consequences #1
Published by
Self-Published
Publication date:
October 30, 2012
Genres:
Romantic Suspense
406 pagesFormat:
eBook
Source:
Purchased
Besieged by memories of a brutal abduction, Claire Nichols wakes in an unfamiliar bedroom, within a luxurious mansion. Her recollections have one common denominator, the man she just met, Anthony Rawlings.
Unbeknownst to Claire, for a very long time, she has been within Anthony's sights. Many of the pivotal events in her life occurred, due to his sinister manipulation. Every action has a consequence, and his actions result in their chance meeting.

More than a psychological thriller, Consequences is a vivid story of one woman's struggle to survive incomprehensible circumstances. Every aspect of her being suddenly depends upon the tall, wealthy, dark haired, dark eyed businessman. Anthony Rawlings is known to the world as prosperous, benevolent, and kind. Claire quickly learns that he can also be a menacing controlling captor.

With few options but concession, Claire attempts to earn her freedom, while enduring a hellish existence that truly appears perfect. Persevering tests and trials, she struggles to retain her pure Midwest values and beliefs. Encouraged by memories of a loving upbringing, she gains strength in the simplest of joys: solitude in nature and good in the face of evil.

His goal in sight, Anthony's calculated agenda encounters an unforeseen detour. He becomes captivated by Claire's beauty, resilience, and determination. The interaction of these two compelling characters instigates strong emotions: fear, anger, love, and lust. Claire and Anthony's tumultuous journey flows into uncharted waters of intrigue and passion.

Utilizing vivid detail, this 167,000-word novel unfolds like a movie, before the eyes of its readers. From the opening criminal abduction, through twists and turns, to the unlikely romantic thrills, the suspense climaxes as Anthony's motivation becomes evident.

Anthony and Claire must decide if they will stay true to one another, or allow preceding actions to result in justifiable Consequences.
Affiliate Disclosure: This post contains affiliate links. In plain English, this means that I may receive a small commission (at no cost to you) if you purchase something through the links provided. This small income goes back into my blog, so I can continue to create fun content for you. I appreciate my readers and make it my goal to be upfront and honest. Thank you for supporting my blog!
Book Review:
Reading Consequences was like relaxing on a nice summer day with a fruity umbrella drink, the sun rays beating down on my skin soothing me into a gentle slumber.  The characters warmed my heart and my soul.  *record scratch* FALSE.  This book gave me heart palpitations multiple times.  Just when I thought I knew what was coming, Tony would do something crazy and my crackpot theories would go to crap.  Prepare your brain for the wild and mind-numbing ride that is Consequences.
Consequences begins with a woman waking up from a drug-induced sleep.  She is in a room, and not just any room – a rather opulent room.  The closet is full of designer threads and her bathroom is stocked with most expensive cosmetics.  How did she get here, you might ask?  The answer is Tony.  Tony freaking Rawlings, emphasis on the FREAK.  You later learn the woman is Claire Nichols, a waitress from Atlanta.  For some unknown reason (which you find out in the book), Tony abducts Claire and holds her captive in his sprawling mansion…in Iowa.  Yes, folks.  Iowa.
So who is Anthony Rawlings?  Well, Tony is an Armani suit-wearing multi-millionaire businessman, who also seems to have his hands in a little bit of everything.  Sound familiar?  Let me tell you something, he is nothing NOTHING like my dear, sweet, effed up Christian Grey.  Tony Rawlings makes Christian Grey look like a saint, an angel with a halo, someone completely innocent.  At this point, I bet you have the same question that I had when I read this, which is, "Why do people love him?" The answer to that will come in good time.  What I will tell you is that I hated his guts at the end of Consequences and my feelings changed in Truth.  I'm not sure I completely understand how Romig did this to me.  I'm confuzzled.
Let me warn you.  This is not your typical feel-good romance in which the couple takes long walks on the beach and then makes sweet, sweet love under the starlight.  There are no hearts and flowers.  Instead, there are lies, tons of manipulation, and other unmentionable things that I will not delve into at this moment.  I was not prepared for some of the events that happened in this book.  When I started Consequences, I thought it was going to be similar to Captive in the Dark (and it was to a point).  No.  No, no, no.  Unlike Captive, I did not feel this pull, this OMG-I-Love-You-And-I-Don't-Know-Why attraction to Tony like I had with Caleb.  Tony is his own brand of crazy, and that's why I love to hate him.
You want to talk about unpredictable?  This book left my head spinning.  I had no clue what was going to happen next.  What shocked me the most were the decisions Claire made, which were most likely influenced by her rather serious case of Stockholm syndrome.  To get through this book I had to:
Compartmentalize
Compartmentalize
Compartmentalize.
Romig chose to tell the story in the third person point-of-view, which was an interesting choice.  Through the third person narrative, she was able to achieve this sense of detachment from the characters, which I think was very effective.  The characters' thoughts and motivations were revealed very strategically and in pieces.  Romig carefully revealed what she wanted you to know at very precise moments in time.  In the end, Romig's brilliant puzzle-piece storytelling led up to once of the most SHOCKING book endings I have ever read.  Seriously, I have no words.  Be thankful that TRUTH is out because you're going to need it and a stiff drink.
Favorite Quotes:
"God she hated the dance. A blow to the cheek one minute and discussing a romantic getaway the next. It was the one step forward, two steps back waltz. She wanted to scream. Sitting on the side of the bed, Claire allowed herself tears and swallowed"
"Actions have consequences, I have told you that. Why is that difficult for you to understand?"
"If things look right on the surface the underside is rarely questioned."
Interview with Aleatha Romig:
Q:  Ok the first thing I have to ask (because I know it's all I've thought about) How did Consequences come to you?
I believe I watch too many strange television shows, like Criminal Minds or have read too many strange books, but one day the opening scene: Claire locked in the room came to me. I decided to write it down and find out how she got there… and if she'd get out.
Q:  What inspired you to write Consequences?
A:  I'd always wanted to write a book. It was a bucket list type thing. In 2008 my husband lost his job, it was in construction materials and the economy tanked! He began working a third shift job. Our two oldest children were off in college. Our youngest was going to bed about 8:30. That left a lot of alone time. I had this idea of a woman in a room… I decided to sit down and see where the story would take me. I didn't write Consequences to publish. I wrote Consequences as therapy or escape from my life. I could totally manipulate and control the lives of these characters. It was more than I could do for myself.
Q:  What was the hardest part of writing Consequences?
 A: The hardest part was deciding how much detail to put in my manuscript. My original draft had more detail.  It was so disturbing to my mother and sister-in-law that they couldn't read the story.  So, I decided to employ more of the "fade to black" technique.  Honestly, I still have people who think my reading is too disturbing and others who want more detail.  I've come to the conclusion; you can't please everyone – so please yourself.
Q:  What can readers look forward to in the future? 
A:  After Convicted, I plan to do a "novella" called, Behind His Eyes. It will be The Consequences Series Reading Companion.  It will have various Tony POV's.  I'm not rewriting the entire series, only specific scenes.  I had one blogger ask for Tony's POV before Consequences begins… while he's watching Claire. Do you think anyone would be interested in that?
Once the Consequences Series is complete, I have ideas for other stories.  I guess we'll need to see what the future brings!  All I can say is, I've already experienced more through my writing than I EVER imagined.  Not only have I received more recognition than I ever dreamed, I've met wonderful people!  It's true, sometimes Life is stranger than fiction!
Q: How would you classify Consequences? I mean its not exactly romance when people ask me how to best describe it I say it's kinds sorta like the TV show Revenge (which is my current addiction)
A:  I think I've invented my own genre: Contemporary Dark Romance / Psychological Thriller.  Obviously, Consequences by its self isn't a romance. However, since it is the relationship of Claire and Tony that propels the series, I've been told that makes the series a romance. Now, that said, I definitely believe it qualifies as DARK and PSYCHOLOGICAL THRILLER.
Q:  What book are you reading now?
A:  When I'm really into my writing, I don't read.  However, I asked to read an ARC of Safe Word by Teresa Mummert. So far… fun and HOT!
Q:  Have you had any spare time to read anything? If so what's your favorite this year, if not what's your favorite of all time?
First, THANK YOU!
I don't have much time to read while I write. I've started Lover Mine by J.R. Ward.  I read on the beach and after I left the beach, I haven't read any more… When I do read, I often read short quick reads – and some of them may be erotic.  Lately I've read two Kitty Thomas books… she and I were compared by a blogger so I thought, I need to find out what her writing is all about.  That's why I read CJ.Roberts, we've been compared. Interesting how I keep being compared to erotic writers – guess, I'll keep reading.  It is fun to experience the mind-fuck from the other side!
Thank you for having me on your blog!  I've enjoyed it! ~Aleatha
Teaser:
He turned and locked the door. Claire's heart pounded, her face felt flush, and she began to tremble. Standing alone in the vastness of his office, she watched as Anthony contemplated his next move. His angry expression terrified her.  The completely black eyes were the same ones she'd witnessed in her suite two weeks before. After a protracted silence, he spoke with an even flat tone.
"So you say you can follow instructions, we will see." The debate was over. It was the outcome that frightened Claire. A few hours ago he had been another person. Now the man standing before her was the same one who abused her so violently the first two nights of her stay. His grin wasn't playful, it was ruthless. "Let's start with you taking off your clothes."
Doing her best to be obedient, Claire did as she was told and removed her clothes, starting with her shoes and ending with her sweater. Next, he told her to lie down on the carpet, face first and keep her eyes down. She did feeling the plush carpet rough against her skin. The vulnerability of the position alarmed her as her trembling intensified.  She couldn't see or hear his movements. Straining to listen, she eventually heard…
About the Author: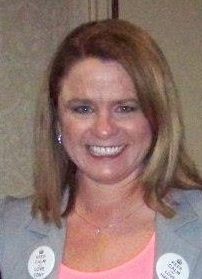 Aleatha Romig voted #1 "New Author to Read" on Goodreads, July 2012 through now! She is a "Published Author's Network" member of the Romance Writer's of America.
She has lived most of her life in Indiana, growing-up in Mishawaka, graduating from Indiana University, and currently living south of Indianapolis. Together with her husband of twenty six years, they've raised three children. She works days as a dental hygienist and enjoys spending her nights writing. She also likes to spend time with her family, friends and patients. Her pastimes include exercising, reading and writing.
Aleatha enjoys traveling, especially when there is a beach involved. In 2011 she had the opportunity to visit Sydney, Australia to visit her daughter studying at the University of Wollongong. Her dream is to travel to places in her novels and around the world. CONSEQUENCES, her first novel was released in August 2011 and has sold over 20,000 copies. TRUTH, the sequel was released October 2012 and has surpassed 10,000 copies in less than 3 months!
Aleatha originally published through self publisher Xlibris a subsidiarity of Author's Solution/ Penguin Publishing. In October of 2012 she re-published on her own, a true Indie Author. Later that month she published Truth through Romig Works. Aleatha is happy to be represented by Danielle Egan-Miller of Browne & Miller Literary Associates.
Follow Aleatha:
Facebook | Twitter | Website | Goodreads
Giveaway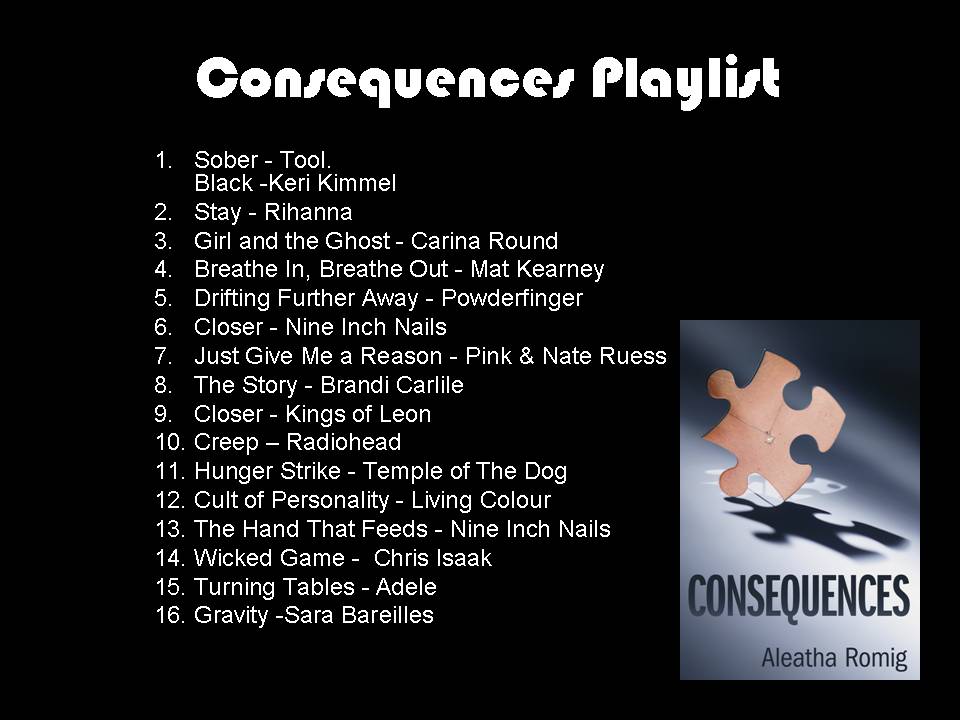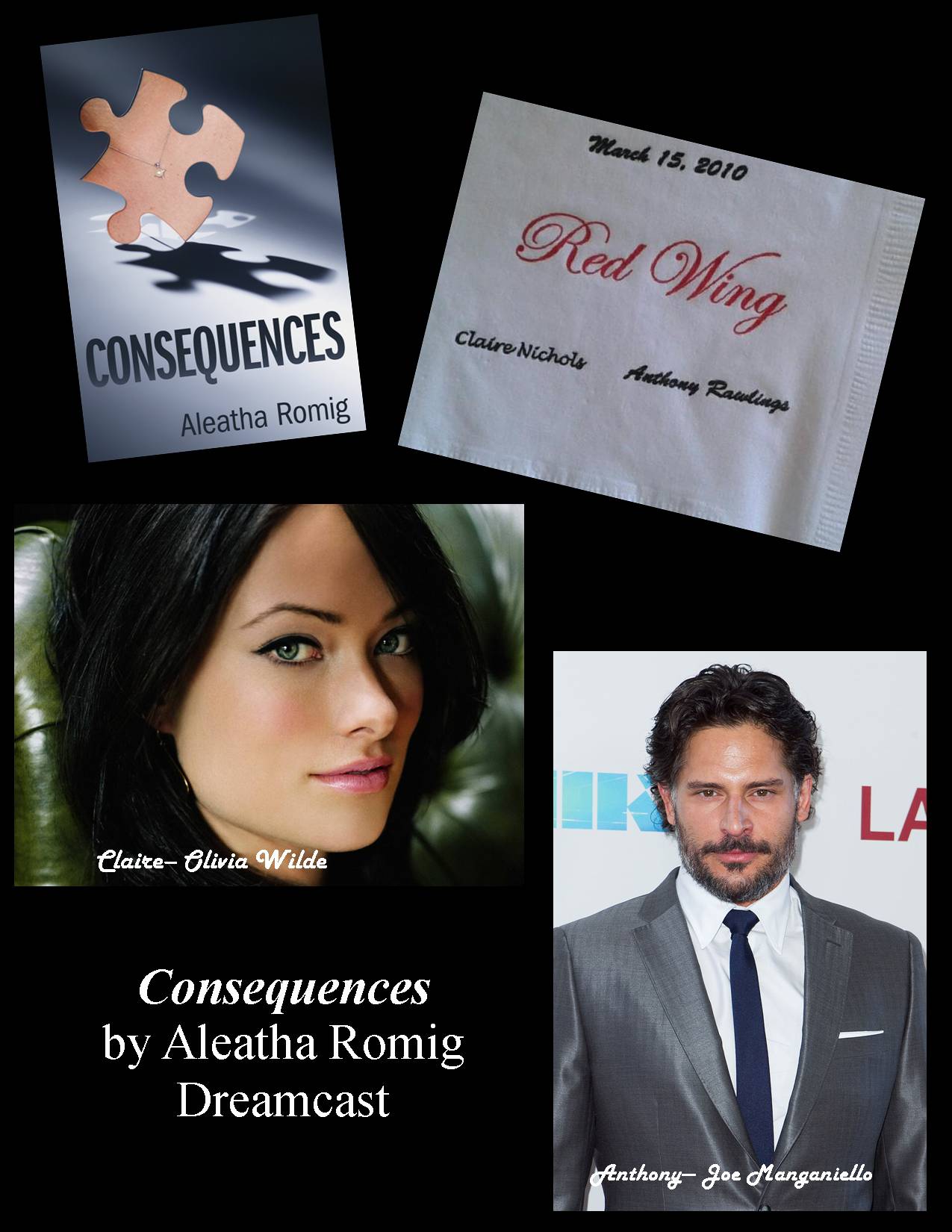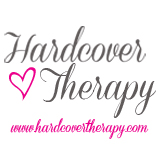 What are your #TonyThoughts?
YOU MAY ALSO LIKE THESE POSTS: