Alice Clayton is giving away Caroline's favorite KitchenAid Artisan mixer in any color you choose (similar to this one)!  This is such a fabulous prize! It's been a long-time dream of mine to own one of these amazing mixers.  Just think of all the cakes and cookies you could make!
To enter:
• Pre-order a copy of Rusty Nailed by Alice Clayton
• EMAIL your proof of purchase to giveaways@aliceclayton.com
• This Contest is Open Internationally
Contest ends on June 24, 2014
*This contest is administered by Alice Clayton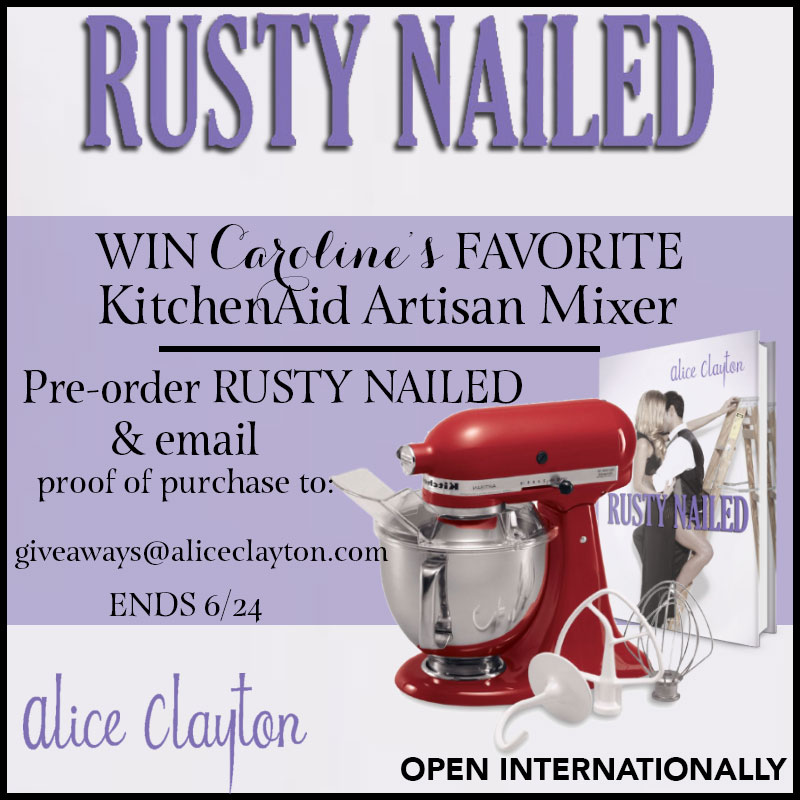 ✥ ✥ ✥ ✥ ✥
Good Luck!!