Unteachable
by
Leah Raeder
Published by
Atria
,
Simon & Schuster
Publication date:
July 27, 2013
Genres:
New Adult
,
Romance
Narrator:
Grace Grant
Length:
9 hrs and 49 mins
320 pagesFormat:
Audiobook
Source:
Publisher
Maise O'Malley just turned eighteen, but she's felt like a grown-up her entire life. The summer before senior year, she has plans: get into a great film school, convince her mom to go into rehab, and absolutely do not, under any circumstances, screw up her own future.

But life has a way of throwing her plans into free-fall.

When Maise meets Evan at a carnival one night, their chemistry is immediate, intense, and short-lived. Which is exactly how she likes it: no strings. But afterward, she can't get Evan out of her head. He's taught her that a hookup can be something more. It can be an unexpected connection with someone who truly understands her. Someone who sees beyond her bravado to the scared but strong girl inside.

That someone turns out to be her new film class teacher, Mr. Evan Wilke.

Maise and Evan resolve to keep their hands off each other, but the attraction is too much to bear. Together, they're real and genuine; apart, they're just actors playing their parts for everyone else. And their masks are slipping. People start to notice. Rumors fly. When the truth comes to light in a shocking way, they may learn they were just playing parts for each other, too.

Smart, sexy, and provocative, Unteachable is about what happens when a love story goes off-script.
Affiliate Disclosure: This post contains affiliate links. In plain English, this means that I may receive a small commission (at no cost to you) if you purchase something through the links provided. This small income goes back into my blog, so I can continue to create fun content for you. I appreciate my readers and make it my goal to be upfront and honest. Thank you for supporting my blog!
Audiobook Review:
The beautiful imagery combined with Leah Raeder's striking prose in Unteachable was so alluring to me. However, for me the writing was not enough to hold the story together. I felt like the story lacked a strong plot and relied heavily on sexual attraction.
Maisie is an eighteen-year old high school student looking for love in all the wrong places. Her mother is a drug dealer and prostitutes herself in order to pay for her own drug addiction and her dad is out of the picture.  Maisie only has one person on whom she can depend—herself.  Her emotional fragility was so clear and well-developed. She makes no apologies about her sexual escapades and prides herself on her freedom to choose her sexual partners. Many of those she chooses to sleep with are much older than her. It seems to me that she yearns for the love she doesn't get at home. And that fact made me so sad for her.
Early on in the story Masie meets Evan, a thirty-two year old man, at a local carnival and they spend a passionate night with each other. Their attraction and chemistry is instant and are immediately drawn to one another. Both are shocked when Maisie walks into her theater class to find that Evan is her teacher. Unable to stay away from each other, both begin a heated affair that Maisie must keep secret from everyone, including her friend, who begins to suspect something is going on.
I had a few issues with this book. Evan and Maisie have sex a lot. I didn't really understand their attraction  to one another (outside of the obvious physical attraction) because their relationship so sexually based. I needed more there. I am not a prude and don't mind sex in my books, but I wanted there to be more of a focus on their relationship. It felt too insta-lusty and I never really fell for them like I was supposed to.  The relationship that I was rooting for was between Maise and her friend. I loved how his mother took Maise under wing, knowing what Maise was going through.
At one point Evan admits that Maise is age is what drew him to her at first. To be honest, that creeped me out a little bit. I've read books where the characters have a huge age difference, but the author makes it work in some way. The fact that Evan liked her because she was young was a little weird and vice versa (Maisie liking Evan because he is older).
Raeder can write, there's no question, but her writing often overpowered the story for me. The flowery prose, though beautiful, was almost too much.
* I received this audiobook from the publisher in exchange for an honest review.
Amazon: US • UK • CAN | iBooks | GR
2 stars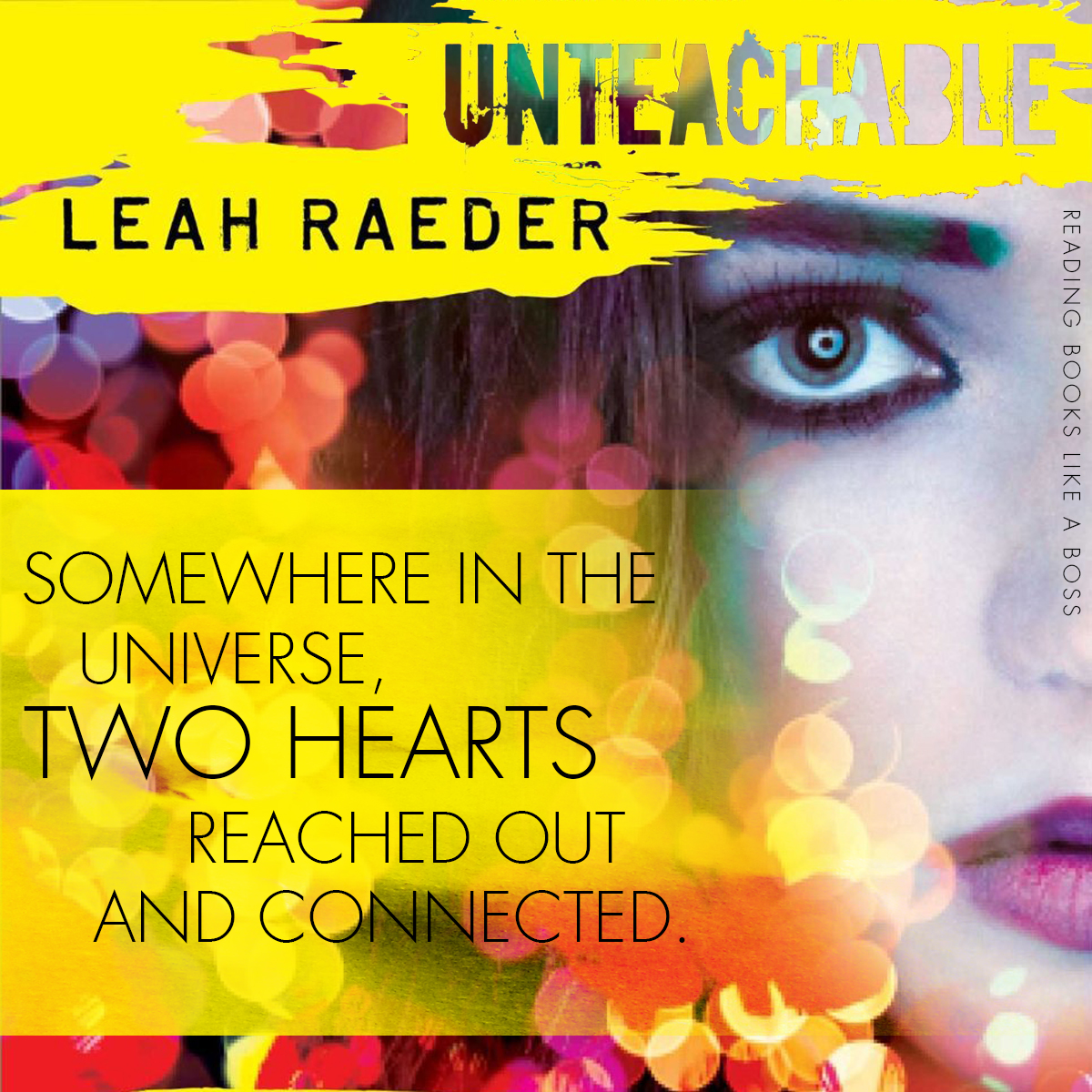 YOU MAY ALSO LIKE THESE POSTS: