"Around the Book Blogosphere" is a feature to share posts from other book blogs or other book-related websites that I have enjoyed reading.  Book bloggers are a part of a community and this is my way of sharing the love. Enjoy!
RAG TIME w/ Neal and Jeff feat. Bang by E.K. Blair
It's time for one of my favorite blog features!! Rag Time With Uncle Neal and Jeff from Black Heart Reviews! This time they feature Bang by E.K. Blair.
✥  ✥  ✥
Wedding-Themed Books You Need To Read!!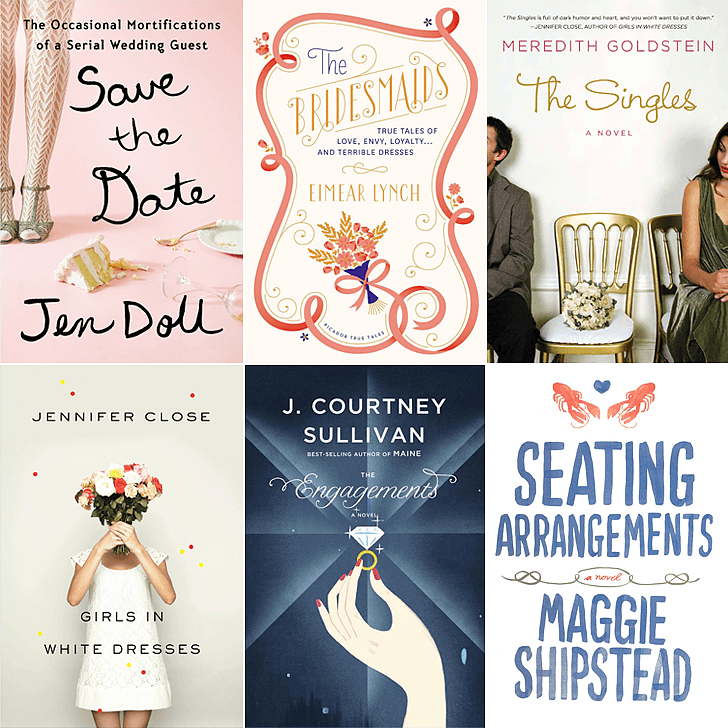 image via Popsugar
✥  ✥  ✥
More Beach Reads!
The Book Bosses, Straight Shootin' Book Reviews, Read-Love-Blog, and Angie and Jessica's Dreamy Reads have a list of Beach Reads for you!
image via The Book Bosses
✥  ✥  ✥
Top Ten Books in my Beach Bag!!
✥  ✥  ✥
Coffee Book Tag!
Image via Cait from Paper Fury
✥  ✥  ✥
COVER REVEALS
* Click on the links to check out some of the cover reveals you may have missed! *
Reviews I enjoyed reading!
Note: I haven't read many of these books. I'm simply sharing my fellow bloggers' reviews. I hope you find some book recommendations from these! Click on the covers to read the whole review.
Beautiful Player by Christina Lauren — 4 stars
Reviewed by Hildy from The Book Bosses
"I loved the main characters right from the beginning and beautiful Will made me weak in the knees. He was different than I thought he would be. The authors put a unique spin on his character which I loved. I couldn't put it down. Christina Lauren has a gift for writing amusing dialogue and witty banter, which I'm a total sucker for. Overall, this was very funny and super sexy but it also had a story that pulled at my heart a little. My friends are safe for another day. "
Nowhere But Here by Katie McGarry — 4 stars
Reviewed by Nick's Book Blog
"loved the slow burn and sexiness the romance had to it. Plus, it helped that both characters were great and easy to root for. Emily, especially, wasn't the easiest character to like at first, because she was narrow-minded and had the tendency to avoid the truth because of how scared she was of the consequences. But throughout the book, we watch her grow into a wonderful character, who matured and who learned to be more open minded."
Revelry by Carmen Jenner — 4 stars
Reviewed by Ali from Black Heart Reviews

"Taint is a little more lighthearted and fun then the last couple of Jenner's novels. It's not all fun and games, this is still a romance between two people so afraid to love again they'll fall into sexual chemistry with abandon to keep it from happening again."
Amazon: US • UK • CAN | iBooks | GR
Between Us and the Moon by Rebecca Maizel — 4 stars
Reviewed by Jen from A Book and a Latte
"I felt Rebecca Maizel's writing and characterizations were fantastic, and I really enjoyed that the story took place on Cape Cod. I especially loved that Sarah was a science girl that had a deep love for the stars, comets, and the deep fathoms of the ocean."
Shuttergirl by C.D. Resiss — 4 stars
Reviewed by Vilma's Book Blog
"The story is a great second chance romance. Reiss' unique writing style pulls you in from the beginning and keeps you engaged with the perfect mix of sweet and sexy. It was a fast, enjoyable read and a great choice for fans of well-written contemporary romance."
Amazon: US • UK • CAN | iBooks | GR
Past Heaven by Laura Ward — 4 stars
Reviewed by Denise from Shh Mom's Reading
"The prologue of this story grabbed me… at first I was not sure who I was reading about or how this was going to move forward but is worked to well.
Past Heaven shows the readers two beautiful love stories along with numerous different kinds of love…This book is a wonderful example of 'it's not what life gives you but what you do with it.'"
The Truth About Forever by Sarah Dessen — 5 stars
Reviewed by Lauren from Reader Girls Blog
"The Truth About Forever will probably be my forever favorite Dessen book. I read it at a time when it touched my heart and left its mark. After every reading, I may seem the chinks below its surface, and that's okay. No book is perfect, but some are magical, and for me, this is one of those books."
Rook by Sharon Cameron — 4 stars
Reviewed by Jess from My Reading Dress
"Rene Hasard, Sophia's betrothed is an absolutely sly bastard who I love with all my heart. He is completely and utterly hilarious and charming and knows a thing or too about manipulation. And the kid is an absolute mama's boy which is so completely endearing. The romance between the two builds slowly and achingly, filled with all the good things in life—tension, banter and tension."
The Status of All Things: A Novel by Liz Fenton & Lisa Steinke  — Reserved Seating
Reviewed by Kelly from Belle of the Literati
"The writing of Liz Fenton and Lisa Steinke is effortless. It is exactly what I look for Adult Contemporary in that it is easy to read, thoughtful, poignant, and completely relevant to today. I breezed through this book because the pacing is fantastic, I had to see what would happen to Kate next and what she would try and alter. And it surprised me."
Homefront by Jessica Scott — 4 stars
Reviewed by Rachel from Waves of Fiction
"This romance was not only moving it was sizzling hot! Jessica Scott is a pro at writing deliciously sensual scenes without making them feel over the top and only fantasy. There was palpable sexual tension between Gale and Melanie stemming from an intense past connection making their reunion so very sexy and sweet."
21 Stolen Kisses by Lauren Blakely — 4 stars
Reviewed by Patricia from A Literary Perusal
"This story will enchant you with its forbidden nature and tug on your heartstrings as these two deny the connection they share in the interest of impropriety…This is a standalone novel that contains all the things I have come to love from Lauren: a strong heroine, swoon worthy hero, sweet romance, character growth, drama and humor to keep things interesting from beginning to end."
Afraid to Fly by S.L. Jennings — 4 stars
Reviewed by Louisa from Blushing Babes are Up All Night Book Blog
"Many may find the angst level in this book too high, I was constantly on the edge of my seat while reading, screaming at Dom to let his past go and move on, but I think the high level of unease while reading is what kept me going, Needing to know that these two would be ok in the end, either together or apart."
Tessa Ever After by Brighton Walsh — 4 stars
Reviewed by Kayla from My Book Muse
"But besides Tessa Ever After being extremely sexy, it was so lovely. I don't think seeing manwhores fall in love will be going out of style anytime soon. There is just something about the surrender of a previously promiscuous man that just cuts me to the quick."
Sugar Daddy by Lisa Kleypas — 5 stars
Reviewed by Kayla from My Book Muse

"I have sat here all weekend trying to collect all of my feelings and I still find myself moved over certain quotes and scenes that I have re-read over and over. Sugar Daddy took what I expected of contemporary romance and turned it over on its' head. For one, while romance is threaded throughout the whole story, it is not the main focus. In fact I would say that Sugar Daddy is a story about family and perseverance."
✥  ✥  ✥
Share the link to some of your favorite posts in the comments!
See what books released this week!! Check out my up-to-date book release page!