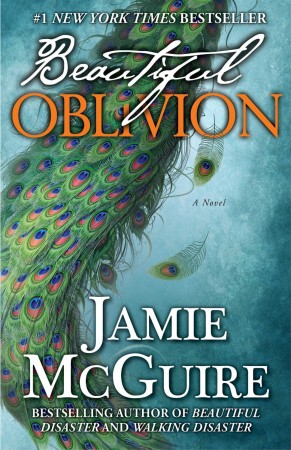 Beautiful Oblivion
by
Jamie McGuire
Series:
Beautiful #3
Published by
Atria
,
Simon & Schuster
Publication date:
July 1, 2014
Genres:
New Adult
,
Romance
Narrator:
Phoebe Strole
Length:
8 hrs and 13 mins
337 pagesFormat:
Audiobook
Source:
Publisher
The Beautiful Disaster and Walking Disaster phenomenon continues in the first heart-pounding new adult romance in The Maddox Brothers series.

Fiercely independent Camille "Cami" Camlin gladly moved on from her childhood before it was over. She has held down a job since before she could drive, and moved into her own apartment after her freshman year of college. Now tending bar at The Red Door, Cami doesn't have time for much else besides work and classes, until a trip to see her boyfriend is cancelled, leaving her with a first weekend off in almost a year.

Trenton Maddox was the king of Eastern State University, dating co-eds before he even graduated high school. His friends wanted to be him, and women wanted to tame him, but after a tragic accident turned his world upside down, Trenton leaves campus to come to grips with the crushing guilt.

Eighteen months later, Trenton is living at home with his widower father, and works full-time at a local tattoo parlor to help with the bills. Just when he thinks his life is returning to normal, he notices Cami sitting alone at a table at The Red.

As the baby sister of four rowdy brothers, Cami believes she'll have no problem keeping her new friendship with Trenton Maddox strictly platonic. But when a Maddox boy falls in love, he loves forever—even if she is the only reason their already broken family could fall apart.

In the first installment of the Maddox Brothers books, readers can experience the rush of reading Beautiful Disaster for the first time, all over again.
Affiliate Disclosure: This post contains affiliate links. In plain English, this means that I may receive a small commission (at no cost to you) if you purchase something through the links provided. This small income goes back into my blog, so I can continue to create fun content for you. I appreciate my readers and make it my goal to be upfront and honest. Thank you for supporting my blog!
Review:
I get all nostalgic when I think back to the books that ignited my love of reading.  One of those books is Beautiful Disaster by Jamie McGuire, which I read back in early 2012.  I was Travis-obsessed along with the rest of the indie book world and so excited when news broke that she signed with Atria and later when it was announced that there would be more Beautiful books from her.  While Walking Disaster was a little disappointing, I still wanted to read the books about the other Maddox brothers because, come on, it's the Maddox Brother.
Beautiful Oblivion is the first book in a series of books about Travis's other brothers.  This is Trent's book, the middle Maddox brother.  I was so freaking excited to read this book because the early reviews more than hinted at this major explosive twist at the end.  And there was a twist.  More on that later.
Trent Maddox has been in love with Cami Camlin since high school.  So when she finally notices him, he is on cloud nine.  Cami is a student at the local university.  She works part-time as a bartender to support herself.  Trent notices Cami at the bar one night and they start flirting with one another.  When Cami gets a job at the tattoo shop where Trent works, they begin to hang out more, developing a close friendship that starts to turn into something more. But the thing is Cami isn't romantically available.  She is dating T.J., who lives in California.  Cami and T.J. have been dating for a long time.  Cami's friend Raegan and Trent's friend Brazil seem to know about T.J. They see Cami kissing him and tell Trent.
This really was a friend to lovers type of story, which is one of the reasons this book was so addictive.  Like Beautiful Disaster, this was a college age romance in which the couple had this magnetic chemistry.  However, I did find Trent and Cami's relationship to be loads healthier than Abby and Travis's relationship. I couldn't put this down. I had to know what happens next.
I really liked Trent.  He was the perfect blend of sexy, sweet, and possessive. He was protective of Cami without being controlling or a jerk.  I also liked Cami's character, but I found her to be frustrating at times just because I didn't understand her internal struggle. I didn't get what he big deal was about T.J.
T.J. was the conflict in this book.  You really don't see much of him because he lives so far away from Cami and Trent.  However, we do know that his line of work is super secretive and he does fairly well for himself financially.  In the book you find out that Cami is keeping this big secret for T.J., a secret that initially keeps her from giving into Trent's advances and the desires of her heart. She works really hard to keep it from Trent.  She doesn't want anyone to find out, especially Trent. She's terrified that it will make Trent hate her, the man she loves.
The twist (don't worry no spoilers).  The big secret that is hinted at in the book is revealed at the very end.  The entire conflict of the novel hangs on this one thing.  When I finished, I thought, "Wow! That's crazy! I wouldn't haven't thought of that." But when it sank in and the more I thought about it and the rest of the book, it didn't really make sense.  The less I liked it.  I think the twist could have worked if parts of the book had been explained and expanded upon.  After going back and thinking about the novel as a whole, there were several questions left unanswered that depended on the secret.
I still enjoyed the book.  Like I said, it was a page turner just like Beautiful Disaster was, but after the twist was revealed a lot of things just didn't make sense for me.
Audiobook Notes:
This audiobook was narrated by Phoebe Strole.  She has quite the audiobook resume going on (The 5th Wave, The Time Traveler's Wife, Losing It), but this is the first audiobook I've listened to narrated by her. I really liked her voice. Her voice was age appropriate for Cami's character. I thought she did a really great job differentiating between the characters. Sometimes when a female narrator tries to do a guy's voice it sounds silly but I really liked her voice.  I listened to this on 1.5 speed and it was perfect.
3 stars
* I received this audiobook from the publisher in exchange for an honest review.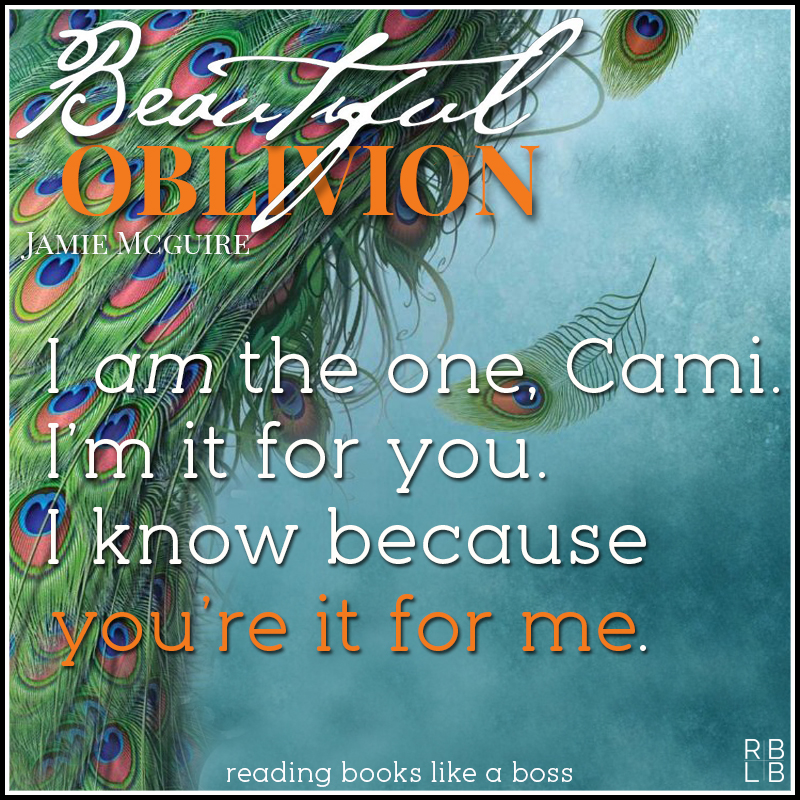 YOU MAY ALSO LIKE THESE POSTS: